«YichTrains» is a virtual company which operates in the Halcyon virtual worlds system.
The closing of Inworldz suspended our virtual presence, but a lot of people are working to recreate an good environnement, which will allow us to reappear. I am still working on trains, but I shall modify some of the activities under. Only one certainty for now: the lower technical quality of Open Sims will now allow it to receive my trains or my robot scripts as I first intended to do.
Available
A large choice of tracks and functional switches, in several styles and many gauges. In the YichTrains Main Store.
Functional rolling stock: a narrow gauge steam locomotive, a narrow gauge diesel railcar, and a metric gauge electric railcar. There is no yet carriages yet. In the YichTrains Main Store.
In development
Scripts bundle allowing for everybody to animate his own creations.
various free scripts and free train builds.
Write to the author --- Start a protected forum
Photos and videos
Video: the Relay For Life scene!
Video: Fall Fest 2017 in train!
(sorry, contains Halloween, I am not responsible)
On the site of the photographer Rig Torok: These photos from Inworldz show the YichTrains sim in the Fall Fest 2017. Also note the Gortax robot.
Thanks Rig for hosting them.
A video by designing words about the RFL, showing the same train (in several places).
Winter gala 2014, on the inworldz login screen
Video: Winter gala 2014
Winter gala 2014
Video: All the wonderful stuff in the Winter gala 2014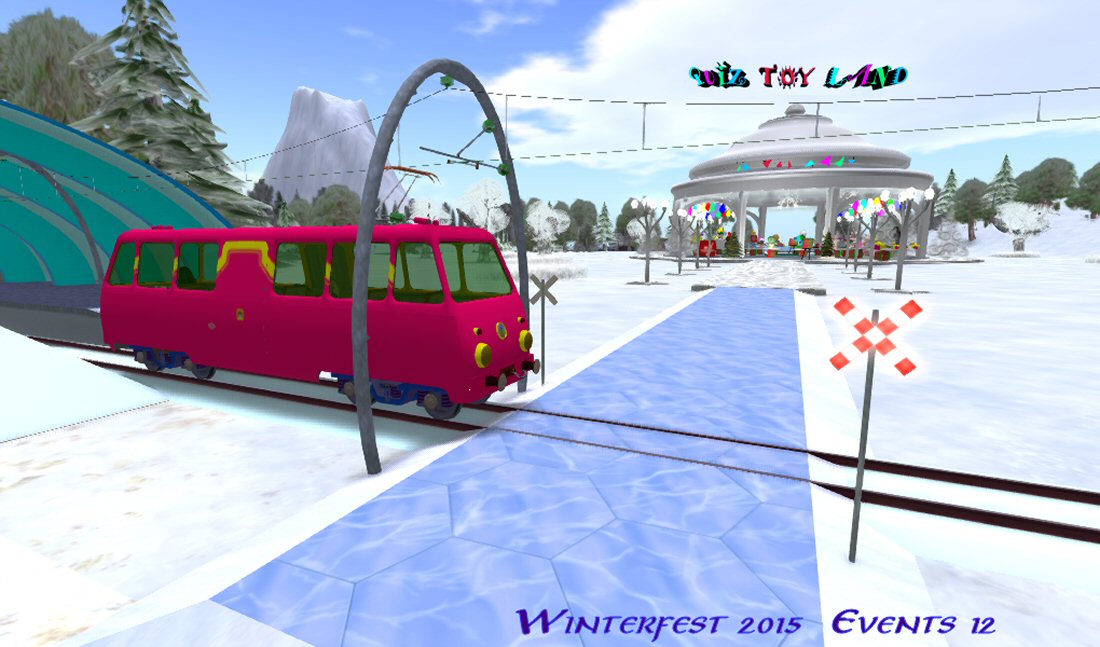 Winter gala 2015, Lötshberger railcar, metric track
Video: Winter gala 2015, Lötshberger railcar, metric track
Video: Winter gala 2015, UrbanElf railcar, metric track